You're Here for a Reason
You are fed up with it all. The restless nights. Significant others complaining about your snoring. The grogginess, brain-fog and inability to focus. It's taking its toll – you've had enough – and you need help. For years, Dr. Sandi Hamm has been helping individuals in the Mansfield area stop snoring, finally treat their sleep apnea, and start living a more fulfilling life. She can help you, too.
Sleep More Soundly... Tonight.
Everyone deserves to get a full night's rest, but that's easier said than done for people who have to deal with chronic snoring and/or sleep apnea. In the past, the only solutions to these problems involved CPAP therapy or corrective surgery, but now, Dr. Sandi Hamm is able to offer a more convenient and less invasive answer. Using her decades of dental knowledge, she can provide you with a custom-made mouthpiece that will help you sleep soundly through the night, stop snoring, and wake up in the morning feeling completely refreshed and renewed.
Meet Our Sleep Expert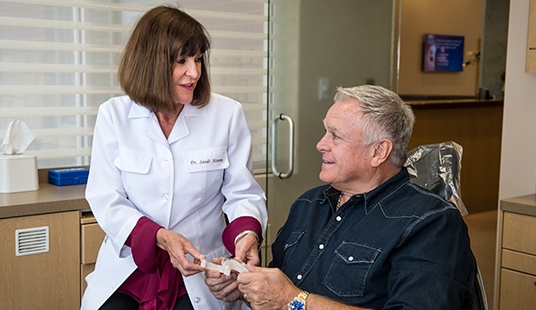 As Featured On






Stories of Transformed Lives
"Love this place and the people! I've been visiting them for a few years now and can't say enough good things about the atmosphere, technology and most of all, customer service. Each staff member truly seems to care about you and your needs, which I've had trouble finding in the past."
Tanner L.

Midlothian, TX
"The equipment is all very modern and non-obtrusive or intimidating. The staff explained in detail, each step of the process regardless of what we were discussing. I was always aware of what was going on and what was going to happen next. Patient-comfort seems to be the main concern of the staff...really appreciated that."
Ted W.

Midlothian, TX
"I absolutely adore Dr. Hamm and her entire staff. They treat you like family and provide excellent care as well as follow up. Don't hesitate to choose her."
Angie S.

Arlington, TX
Read More Reviews
A Proven Alternative to
CPAP Treatment
CPAP therapy is prescribed every day to people suffering from sleep apnea, but according to research, about 50% of patients stop using their machine within the first year because it is too loud, bulky, and uncomfortable. Thankfully, Dr. Hamm can provide you with a proven sleep solution that is whisper quiet, designed just for you, and it will fit right in your pocket. It's called oral appliance therapy, and she can help you start getting the rest you deserve just by having you wear a small, specially-made mouthpiece to bed each night.
Learn About Oral Appliance Therapy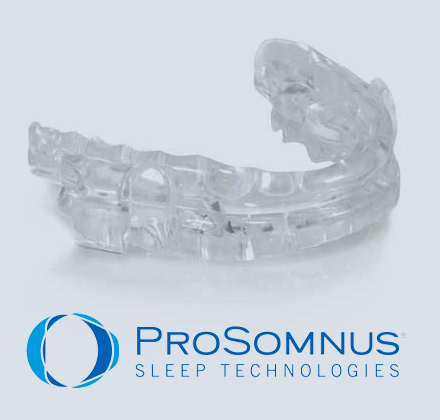 Medical Insurance
•

Financing Get the Help
You Need

At Mansfield Snore & Sleep Solutions, we'll not only help you sleep better, but we'll work to make sure your treatment fits easily into your budget as well. Our team can help you navigate the confusing in's and out's of insurance so that maximizing your coverage feels like a breeze. We'll walk you through the entire process so you get every dollar you deserve as soon as possible. And, if you currently don't have insurance, flexible, low-to-no interest financing is available as well.

Ask Our Team a Question Explore Your Options