Meet Our Mansfield Sleep Apnea Expert
Meet Dr. Sandi Hamm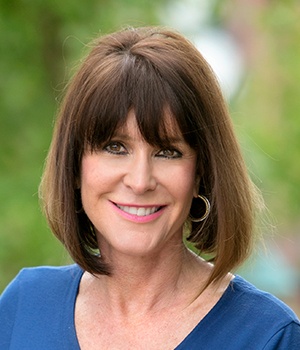 Dr. Sandi Hamm is a proud Texan who has been serving people for almost 30 years. She strives to form strong and trusting relationships with all of her patients so she can figure out the best ways to solve their sleep problems while always keeping them fully informed and completely comfortable. Of course, every relationship must begin with an introduction, and you can start getting to know Dr. Hamm by reading on below.
Education & Background
Dr. Hamm began her college career at Texas A&M University, and she went on to earn a bachelor's of science degree in dental hygiene from the Baylor College of Dentistry in 1980. She stayed at Baylor and completed her DDS degree in 1988, during which time she was on the dean's list. After practicing comprehensive dentistry for many years, she began to take an interest in sleep medicine and how her dental knowledge could be used to help people overcome snoring and sleep apnea.
Continuing Education & Professional Affiliations
Despite her decades of experience practicing medicine, Dr. Hamm regularly pursues postgraduate training and is a member of several study clubs. She is always seeking out the latest information about sleep medicine, so she can provide her patients with the most effective and up-to-date solutions possible.
Dr. Hamm currently has memberships in the following professional organizations:
American Academy of Dental Sleep Medicine
American Sleep & Breathing Academy
Spencer Sleep Study Club
Life at Home
Dr. Hamm has lived in Mansfield since 1992 and has two grown sons. She likes to stay active in the community and frequently participates in professional organizations, community events, and she has been a member of First Methodist Church of Mansfield for 26 years. When she isn't helping our patients sleep better, she enjoys Pilates, yoga, and traveling.