Combined Sleep Apnea Therapy - Mansfield, TX
The Best of Both Worlds
Many sleep apnea patients have a love-hate relationship with their CPAP machine. They need it to sleep, but they can't stand the noise, the discomfort, and the hassle of having to continually maintain it. CPAP therapy is often the only solution for people who have moderate to severe sleep apnea, so are they simply stuck with it? Thankfully, not any more.
At Mansfield Snore & Sleep Solutions, we're able to provide our patients with custom-made oral appliances, so they're able to enjoy the comfort of combined therapy, a method that uses two of the most prominent sleep apnea treatments to deliver an entirely new solution.
Why Choose Mansfield Snore & Sleep Solutions for Combined Therapy
Custom-made oral appliances specially-designed to work with CPAP machines
Enables patients to wear a smaller mask & put CPAP on a lower setting
Proven to treat sleep apnea better than CPAP alone
What is Combined Therapy?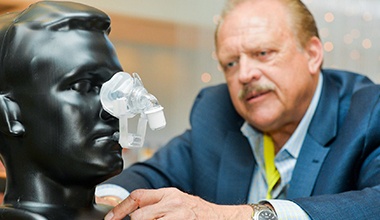 The two most common treatments that doctors prescribe for sleep apnea are CPAP therapy and oral appliance therapy. For most, either one of these solutions is exactly what they need, but for some, neither is able to fully address their sleep issues.
For this, a patient simply wears an oral appliance and uses a small nasal mask with their CPAP machine at the same time. The two treatments complement each other very well, offering the reliability of CPAP therapy with the comfort of an oral appliance.
Is Combined Therapy Right For You?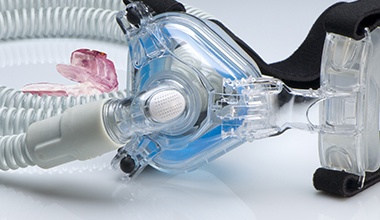 You may be a good candidate for combined therapy if:
Oral appliance therapy isn't fully treating your sleep apnea
You are CPAP intolerant
You've had corrective surgery and still experience sleep apnea symptoms
The Benefits of Combined Therapy
Increased Comfort: When a patient wears an oral appliance with a CPAP, it can be put on a much lower setting, which helps alleviate both the noise and discomfort often caused by the machine. Patients also feel less restricted since they only need to wear a small nasal mask (as opposed to the full facial one). This encourages a patient to use their treatment more consistently, which benefits their long-term health.
Increased Effectiveness: In a study conducted by the American Board of Dental Sleep Medicine, combined therapy was shown to reduce the number of apnea events (stoppages in breathing) more consistently than just CPAP therapy. Test subjects who only used CPAP therapy experienced about 4 apnea events an hour, while those using combined therapy only had 2.
Increased Convenience: CPAP machines are extremely difficult to travel with, so most people simply don't. With combined therapy, however, a patient can easily pack their oral appliance so they're able to get the rest they need while on the road.
How to Get Combined Therapy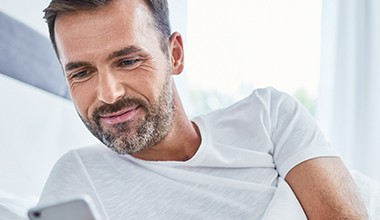 If you would be interested in getting combined therapy to treat your sleep apnea, then we recommend contacting Mansfield Snore & Sleep Solutions to schedule a FREE consultation. During this appointment, Dr. Hamm will give you a brief exam and let you know if you are a good candidate for the treatment. If you are, she can get to work designing your custom-made appliance.
To learn more about combined sleep apnea therapy and whether or not it will work for you, contact us today.