Types of Oral Appliances - Mansfield, TX
Custom-Made for Your Comfort
At Mansfield Snore & Sleep Solutions, we pride ourselves on providing oral appliances that are custom-designed so they fit comfortably and help our patients sleep without snoring or sleep apnea symptoms. To make sure we have the right option for every patient, we use oral appliances made by some of the most trusted manufacturers in the world. To learn which one might be best for you, we invite you to schedule a FREE consultation today.
Why Choose Mansfield Snore & Sleep Solutions for Oral Appliance Therapy
Appliances specially-designed for each & every patient
Wide selection of appliances from the top manufactures
Able to replace and/or supplement CPAP therapy
Our Sleep Appliances
Prosomnous/MicrO2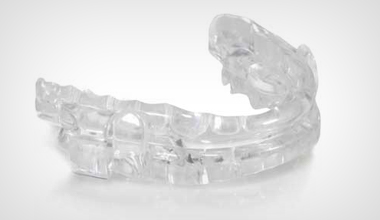 Prosomnous and MicrO2 sleep appliances are extremely small and lightweight devices made of acrylic using computer-aided design and manufacture technology to ensure the perfect fit. The device comes in two separate pieces that, unlike generic appliances you can buy at the store or online, leave plenty of space in the mouth so a patient can breathe, speak, and even drink while wearing one, helping it slip seamlessly into any nighttime routine.
EMA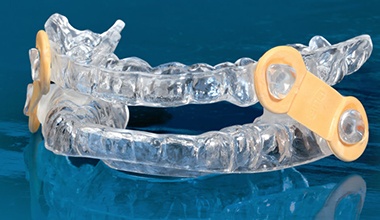 "EMA" stands for "elastic mandibular adjustment", and this kind of appliance consists of two, very small trays that fit over each row of teeth and are connected using small bands that prevent the jaw/tongue from falling backward and obstructing the airway. These devices leave a lot of room in the mouth, making them extremely comfortable, and the bands are easily adjustable as well, ensuring the device has the perfect fit.
Somnodent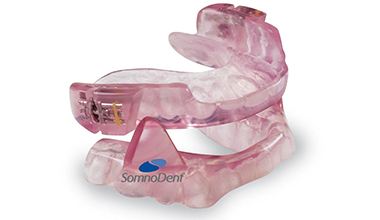 Somnodent appliances are some of the most popular sleep appliances in the entire country. They are made of a flexible and durable molded plastic that is shaped based on an impression of a patient's teeth, and they work by slightly shifting the jaw forward to preserve an open airway. These appliances have small metal screws in them that determine the position of the jaw, and a patient can actually adjust them at home to aid with comfort and effectiveness.
Herbst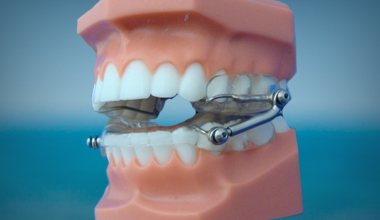 A Herbst appliance connects the upper and lower jaw using two telescoping metal tubes on either side of the mouth. It is extremely small compared to most other oral appliances, and it allows a patient to maintain their jaw's full range of motion. In addition to helping with sleep issues, a Herbst appliance can also be used to address problems with the TMJ, or jaw joint, which could be the source of facial pain and/or chronic headaches.
Panthera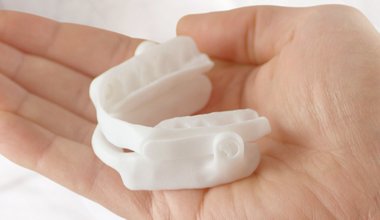 Much like the great cat that inspires their name, Panthera devices are so slight that patients often forget they are wearing them! They are extremely thin and made of a durable plastic, and they are also adjustable to make sure they fit comfortably within the mouth and over the teeth. These devices do not interfere with a patient's ability to move their jaw or tongue as well, making them very easy to wear on a consistent basis.
Which Device is Right For You?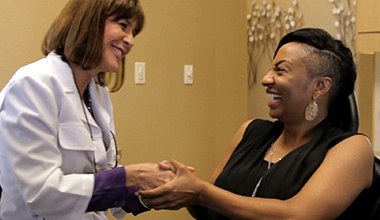 Dr. Sandi Hamm can help you choose the perfect oral appliance when you come to see her for a FREE consultation. She'll quickly examine your mouth, ask about your goals, and then she'll present the options she believes are best for you. Once you have chosen a type of oral appliance, she'll take a digital scan of your teeth to create the ideal fit.