Meet Our Mansfield Sleep Apnea Team
Each member of our team is highly-skilled, experienced, and dedicated to our patients. They are here for you and your scheduling needs, assisting you with your insurance, and helping to provide a successful treatment plan. Their goal is to help you to get the sleep you deserve. If ever you have a question, please contact our office and speak to one of our team members.
Receptionist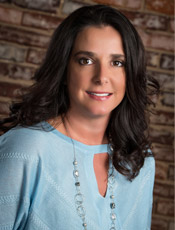 D'Laine is Dr. Hamm's Receptionist and will assist you with appointments. She has worked with Dr. Hamm for over 20 years. She is knowledgeable about all procedures and will be glad to assist you with your dental insurance, financial concerns, and scheduling. D'Laine has lived in Mansfield for 25 years and has two sons: Hunter and Hank.
---
Treatment Coordinator
Laura is Dr. Hamm's Treatment/Financial Coordinator. She's always been interested in dentistry, so attended dental hygiene school in 2014 while still flying for a major airline. Laura was a long time patient of Dr. Hamm's so when she took early retirement from the airline, she was thrilled to come be a part of Dr Hamm's team. With Laura's dental and administrative experience, she will be glad to discuss treatment options with you, coordinate appointments with specialists, and be available throughout treatment to assist with appointments, insurance, or financial concerns. She and her husband, Scott, have resided in the DFW Metroplex for 20 years and have 3 children. They are active in their church; enjoy travelling, Pilates and spoiling their rescue dog.
---
Administrative & Clinical Assistant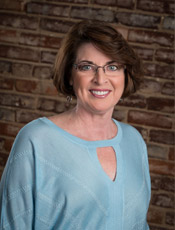 Peggy is Dr. Hamm's Administrative and Clinical Assistant. She has been in dentistry and has known Dr. Hamm for over 20 years. Her excitement for dentistry is helping patients understand their treatment and to help them achieve healthy beautiful smiles. Peggy and her husband, Wayne, enjoy spending time with their two grown children and four grandchildren. They also enjoy camping, bowling, and gardening.
---
Dental Hygienist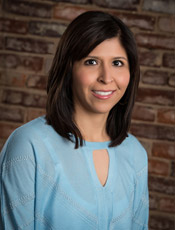 Martha is Dr. Hamm's Dental Hygienist and has worked for Dr. Hamm since 2003. She enjoys educating patients on maintaining a healthy mouth as well as a healthy body. She enjoys watching movies, reading books of all genres, going to musicals, and yoga.
---
Dental Hygienist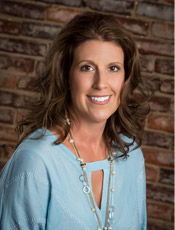 Beth is Dr. Hamm's Dental Hygienist. She and Dr. Hamm have worked together for over 20 years. They have spent countless hours on education to provide our patients the best preventive and therapeutic treatment dental hygiene has to offer. Beth has lived in Mansfield for 19 years. She is married and has three daughters. Beth and her husband, Jim, spend most of their time at the girls' extracurricular activities. They also own Hue Gallery in downtown Mansfield.
---
Clinical Assistant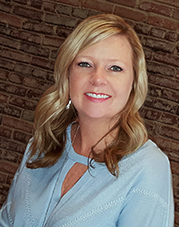 Heather is Dr. Hamm's Clinical Assistant. She has been in Dentistry for over 25 years, and over 12 of those have been with Dr. Hamm. She loves to see patients through treatment from beginning to end and watching how it changes their lives. Heather and her husband have lived in Mansfield for 25 years and have two sons. She enjoys traveling with the family, antique shopping, watching movies, and reading.
---
Dental Sleep Coordinator
Raven is Dr. Hamm's dental sleep coordinator. She has been in sleep medicine since 2016 and is passionate about helping patients who suffer with sleeping disorders. Her commitment to help patients' sleep better and feel better is her top priority. Raven and her husband Chad, enjoy spending time with their 3 children and being outdoors.